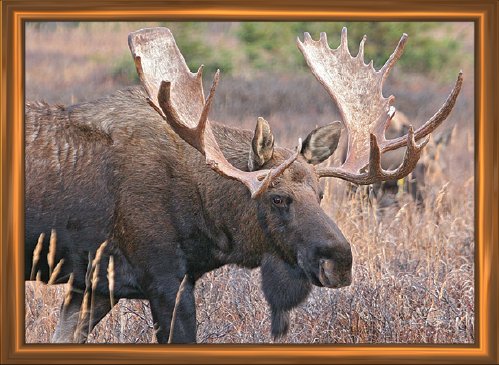 Become a member in the Biggest Moose in Maine Club.

Cost is only $15.00 and may be sent with the post card

that will be available at the tagging stations.

Or, you may request a card by emailing me at northeasttrophy@pioneerwireless.net

The only requirement is you must shoot a Bull that weighs a least 800 lbs.

or a Cow that weighs at least 625 lbs. and they must be shot within the State of Maine.

Once we receive your card and membership payment we will send you a

Biggest Moose in Maine patch and Certificate

For more information contact me at

Northeast Trophy, 79 Fort Rd., Presque Isle, ME 04769

tel. 207-764-0597

or call me at 207-462-1783 (cell)


" Good Luck and Happy Hunting"